Welcome to Rockin Road Trip, your go-to party bus rental in Atlanta, GA! We deliver a fun ride with good music and booze for all your party transportation needs. Our party bus is great for any party occasion, from birthdays to anniversaries, to bachelor and bachelorette parties.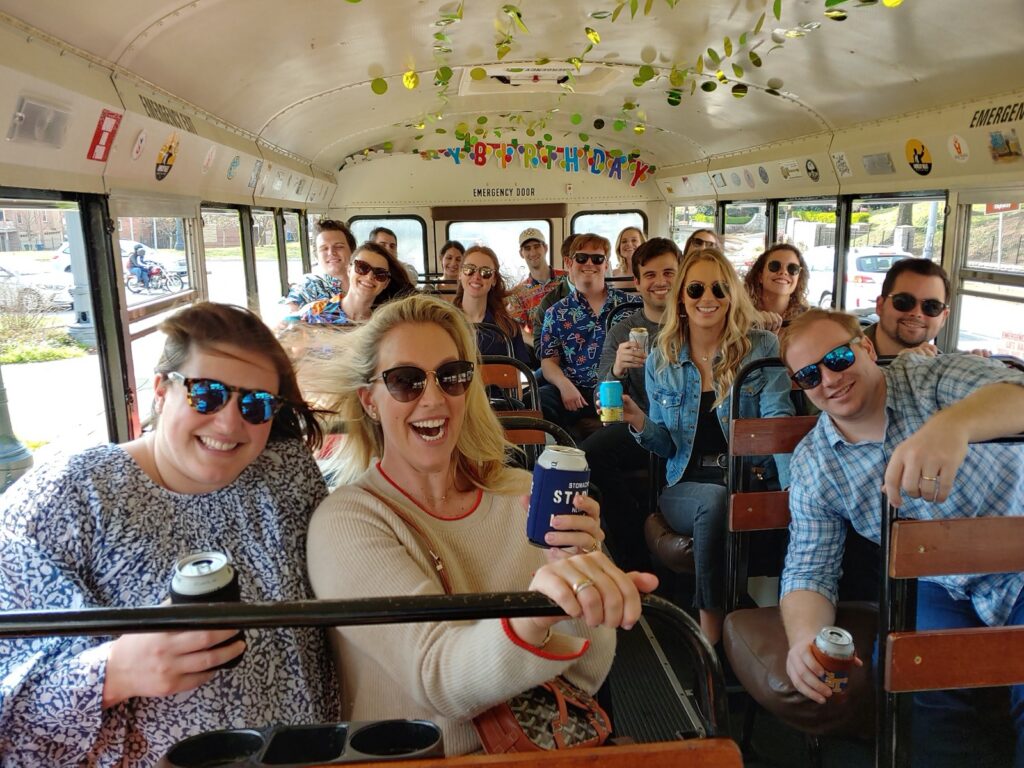 Party On Wheels
Book the Big Green Bus for a 3hr party w/ your choice of entertainment! BYOB on the bus w/ multiple stops at local breweries for discount brews! Party with your friends & have a good time! Perfect for celebrating birthday parties, anniversary parties, corporate events, sporting events, weekends or whatever! Cheaper than Uber & WAAAY MORE FUN!
Rockin Shuttle
From concerts to high school proms to the next Braves game, we make the trip as fun as the destination! Sit back & get your PARTY on with a group of friends old & new while you leave the hassles of traffic & parking to US!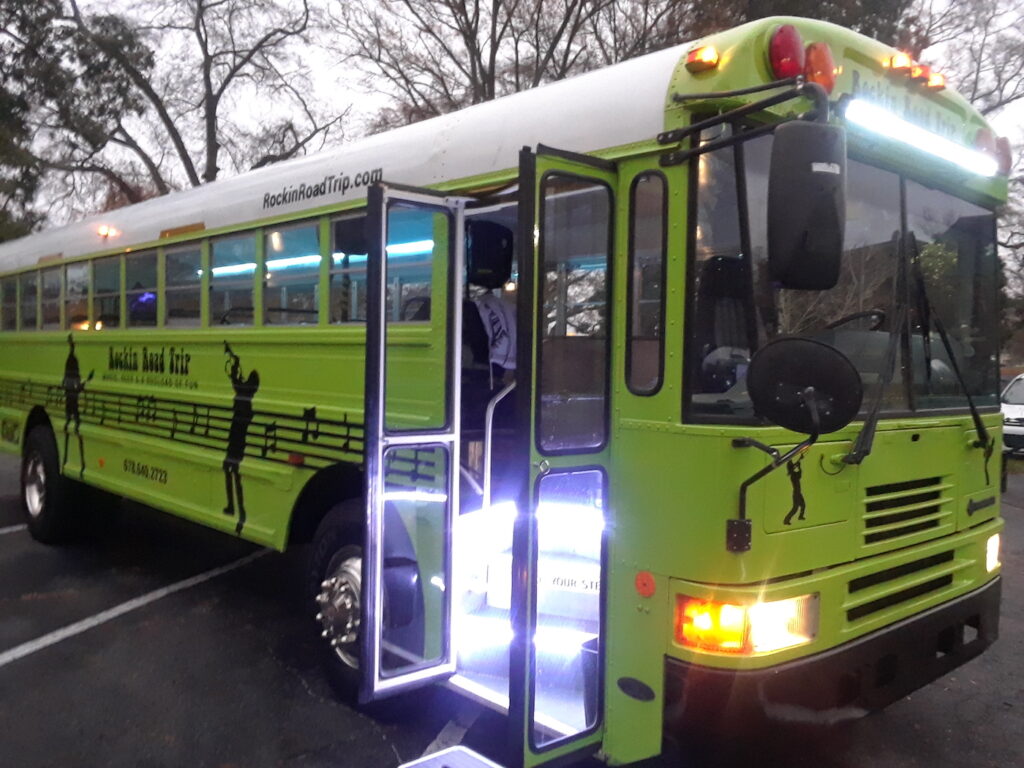 ---
Roadtrip Ideas
---
Brewery Crawls & Dive Bar Tours Throughout Greater Atlanta
Our party bus rental service offers brewery crawls and transportation to dive bars. You'll get to taste the best craft beers in Atlanta while riding in style on our party bus. And don't worry about getting to and from the bars safely. We've got you covered. Our drivers will ensure you have a safe and enjoyable ride.
Live Rock Band on the Bus
One of the unique features of our party bus rental service is the live rock band that plays music on the bus. You'll party with a live band while cruising through the city, and it's like having your own private concert on wheels! So bring your dancing shoes and get ready to rock out.
BYOB Policy
And what's a party without booze? That's why we have a BYOB policy: bring your own booze and enjoy it on the bus. We provide the cups and ice, and you bring the drinks. It's that simple. And don't worry about spilling your drink on the bus; our party bus has spill-proof floors.
Tours Last About Three Hours
Our tours typically last about 3 hours, giving you enough time to visit multiple breweries and dive bars in Atlanta. You can have a blast with your friends, while you tour the best spots in the city. You can choose from any of our standard party bus plans, or customize your tour as needed.
Why Choose Rockin Road Trip?
So why choose Rockin Roadtrip for your party bus rental in Atlanta, GA? We offer a unique experience. Our party bus has state of the art sound and lighting systems, so you can party like a rock star. Plus, our drivers are professional and experienced, so that you can have a safe and enjoyable ride.
Affordable Prices
Our prices are affordable, and we offer competitive rates for our party bus rental service. We want everyone to experience the fun and excitement of our party bus without breaking the bank.
---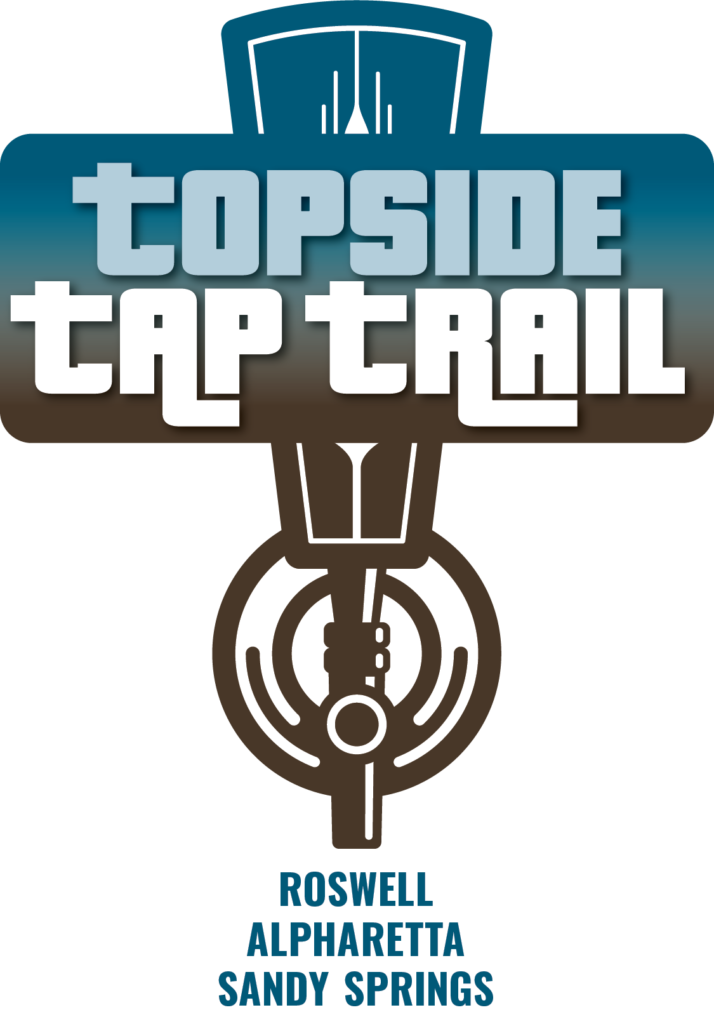 Topside Tap Trail
Rockin Road Trip is proud to be the Transportation Provider for the Topside Tap Trail initiative!
Areas We Serve