The Party Bus Birthday Experience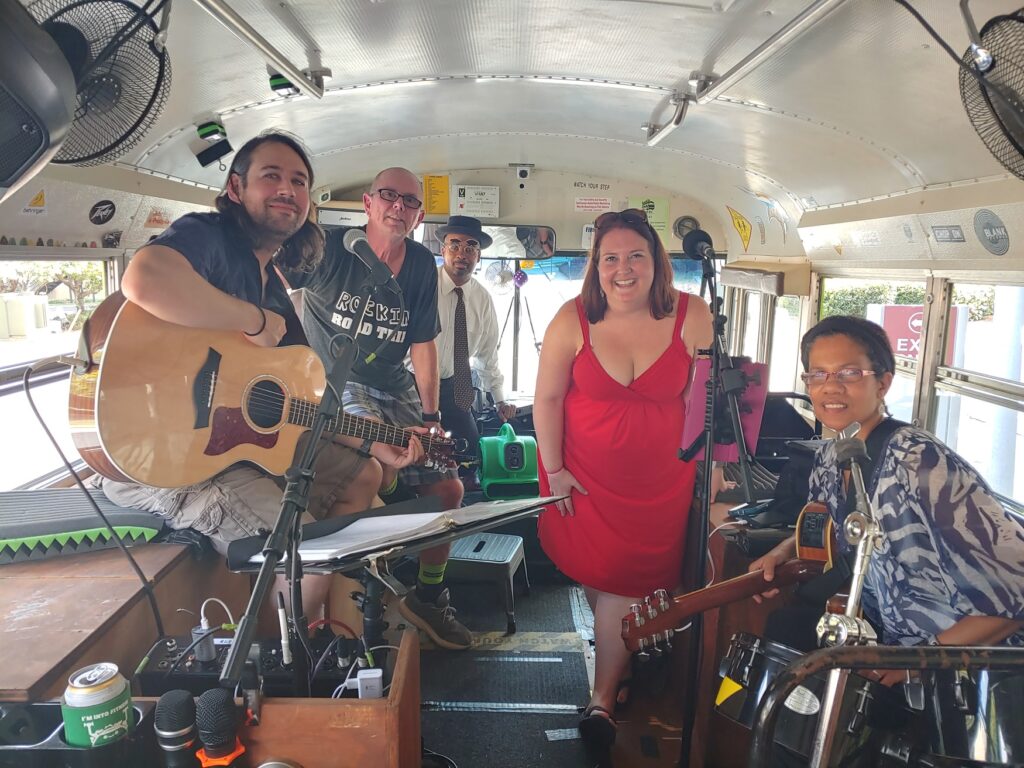 At Rockin Road Trip we offer a unique experience that adds the excitement of live music, the fun of karaoke, and the adventure of a road trip, all into one unforgettable experience. Our party buses are equipped with a live band that performs on board. We also offer karaoke options for those groups who want to sing or dance along to their favorite songs.
BYOB On Your Birthday
You can BYOB (bring your own booze) on board, so you and your guests can enjoy your favorite drinks while you party on the road. Whether you prefer beer, wine, or cocktails, our party buses are fully equipped to accommodate your drinks.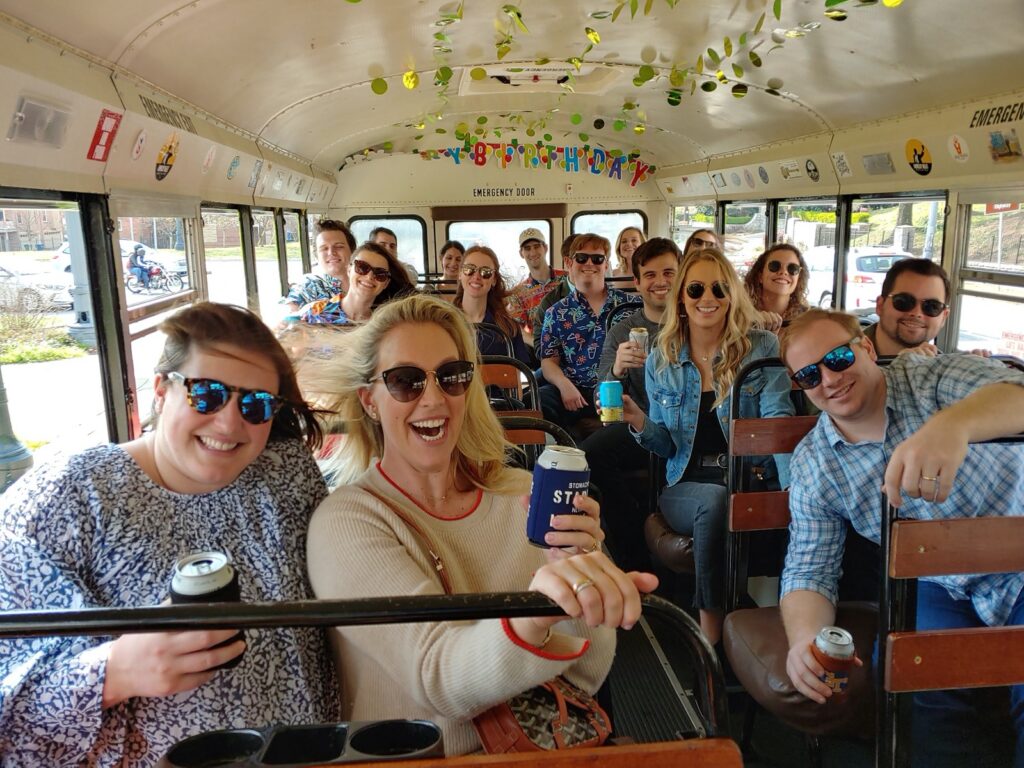 The Birthday Experience To Remember
But what makes Rockin Road Trip genuinely unique is our destination. You can experience the city's nightlife scene in a whole new way while we drive you to some of the best dive bars and breweries. You can explore different bars, try new beer, and dance the night away with the standard 3 hour trip.
Also consider us for those relatives that have a milestone birthday and we also have a kids birthday option for the little ones (of course this must be with parental guidance and no drinking is permitted on the bus).
So, if you're looking for a fun and exciting way to celebrate a birthday in Atlanta, GA, consider booking with Rockin Road Trip. We offer a truly unforgettable experience combining live music, karaoke, booze, and adventure in one awesome party bus. Call today to learn more about our packages and availability, and let's start planning your ultimate birthday party on wheels!