The Ultimate Bachelorette Party Experience
Welcome to Rockin Road Trip, the ultimate party bus rental service in Atlanta, GA! You should look no further because we have everything you need for a wild and unforgettable night with your friends.
Live Music Performances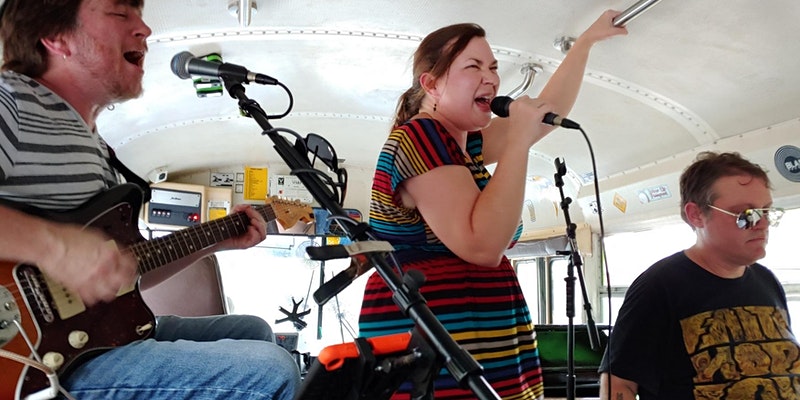 One of the best features of our party bus is the option for live music performances by local bands. Imagine rocking out to your favorite tunes while cruising around the city with your besties. Our buses have a staging area, sound system, and lighting, so you and your friends can experience a concert-like atmosphere on the bus. We assure you that you'll be in for a fantastic show with some of the best local bands in Atlanta offering their services.
Karaoke Option
If live music isn't your thing, we also offer karaoke on board. Our karaoke system will let you belt out your favorite tunes with your friends.
BYOB Option
We understand that sometimes the best parties are the ones where you get to bring your own booze. That's why we also offer the BYOB (Bring Your Own Booze) option. Our buses have built-in coolers to keep your drinks icy cold. We do have some rules around this, however, and we'll review them with you when you book your party bus rental.
Travel to Dive Bars or Breweries
Not sure where to go for your bachelorette party? No worries! Our experienced drivers can take you to the hottest dive bars or the trendiest breweries in Atlanta. Or we can take you to a specific destination if you had any in mind. We know all the best spots in town and can make recommendations based on your preferences and budget.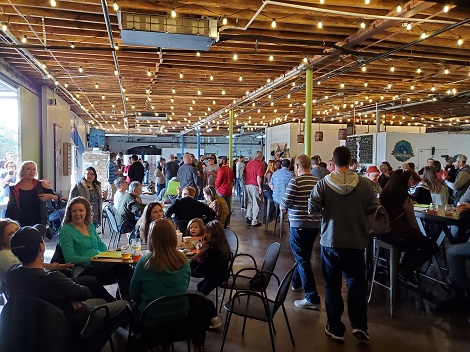 Book with Us
At Rockin Road Trip, we believe that your bachelorette party should be a night you will cherish. Our party bus is the perfect way to celebrate with your friends in style and make unforgettable memories you'll cherish forever.
Booking with us is easy and stress-free. You can call us or set up something online, where our friendly team will answer any questions you might have about setting up the perfect party. We'll work with you to customize your party bus rental to suit your needs, regardless of the occasion.