Are you ready to embark on an electrifying journey that combines the pulsating beats of Electronic Dance Music (EDM), craft beer, and non-stop entertainment? Look no further than the Rockin Road Trip party bus, where the party never stops, and the memories are made to last a lifetime.
The DJ That Keeps You Grooving: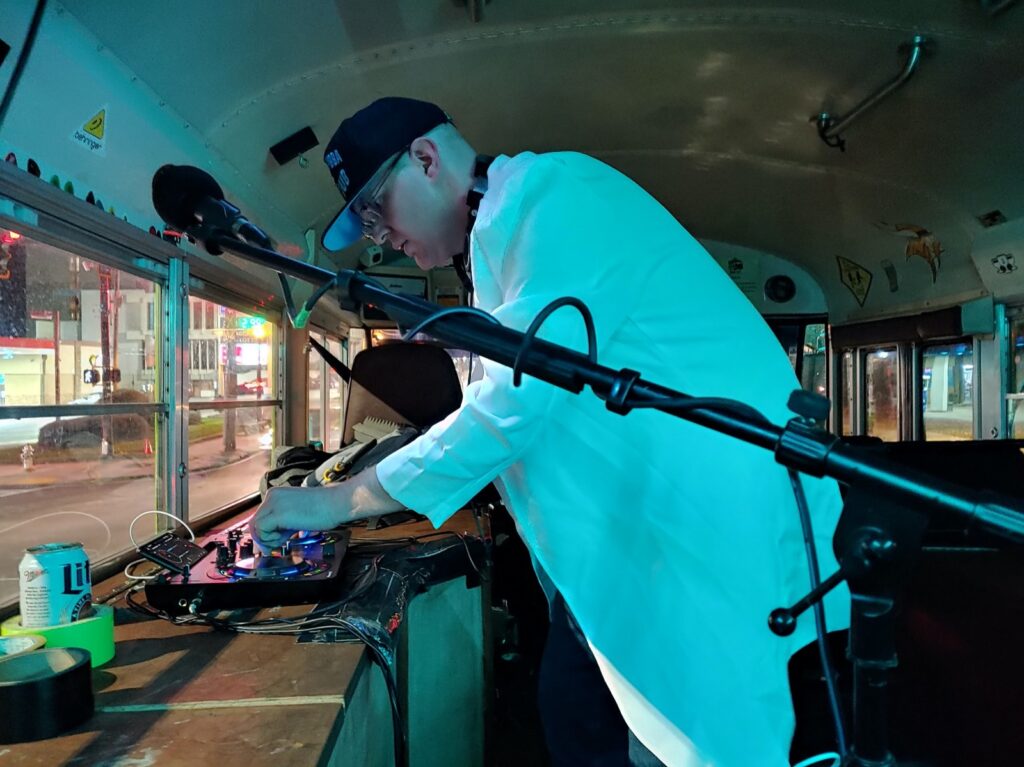 As soon as you step aboard our specially designed bus for an EDM Party On Wheels, you'll be welcomed by the infectious sounds of a live DJ. This turntable maestro knows how to keep the energy levels high, seamlessly mixing the best tracks from various EDM subgenres. From house to trance, dubstep to techno, you'll find yourself dancing to the rhythm of your heart.
BYOB, Bring Your Own Beats:
We encourage you to bring your own beverages on board to keep the party going. Sip on your favorite drinks as you groove to the music, creating a personalized party experience. Bring small personal coolers to keep your drinks cold throughout the night.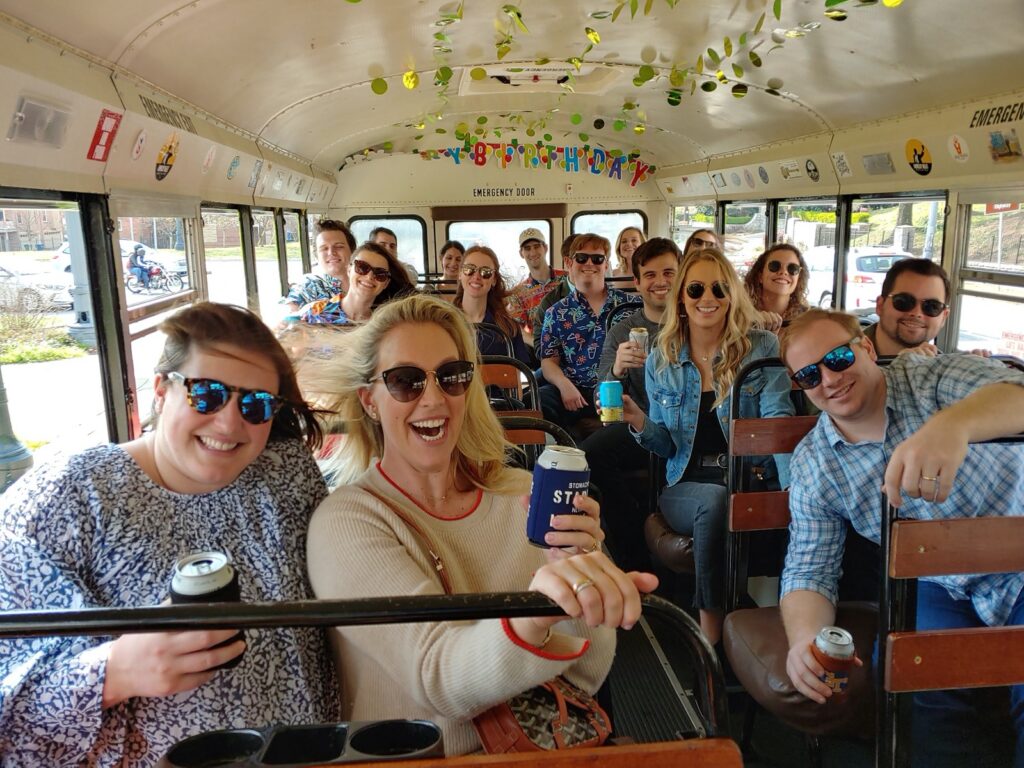 Brewery Pit Stops:
Our Rockin Road Trip Bus isn't just about the music, but it also is a brewery tour. During the journey, we'll stop at two handpicked breweries, allowing you to savor the finest craft beers in the area. Whether you're a beer connoisseur or simply looking to enjoy some quality brews, these stops are a great way to add flavor to your night.
Lights and Visuals:
Be dazzled by our lighting and visuals. The bus comes alive with an immersive display of colors, lasers, and LED displays that will create that perfect vibe.
Costume Contests:
Dress up in your most creative EDM-inspired costumes, and you might win the title "Best Dressed Raver" during the ride. We'll offer prizes to our top 3 dressed ravers!
Book Your EDM Party On Wheels:
Enjoy the EDM Party On Wheels aboard the Rockin Road Trip Bus. Grab your friends, bring your favorite drinks, and get ready to dance, party, and make memories that will leave you buzzing long after the beats have stopped.
Whether you're a seasoned EDM enthusiast or just looking for a unique night out, our EDM Party On Wheels promises to be an unforgettable experience that fuses music, drinks, and pure, unadulterated fun. Hop on board and let the journey begin!