Are you tired of the same old party venues and ideas? Look no further than Rockin Road Trip Party Bus Rentals in Atlanta! We've got the perfect party solution for every occasion, from milestone birthdays to bachelorette bashes. Let's dive into some fantastic party ideas and experiences you can have with us.
1. Surprise Party: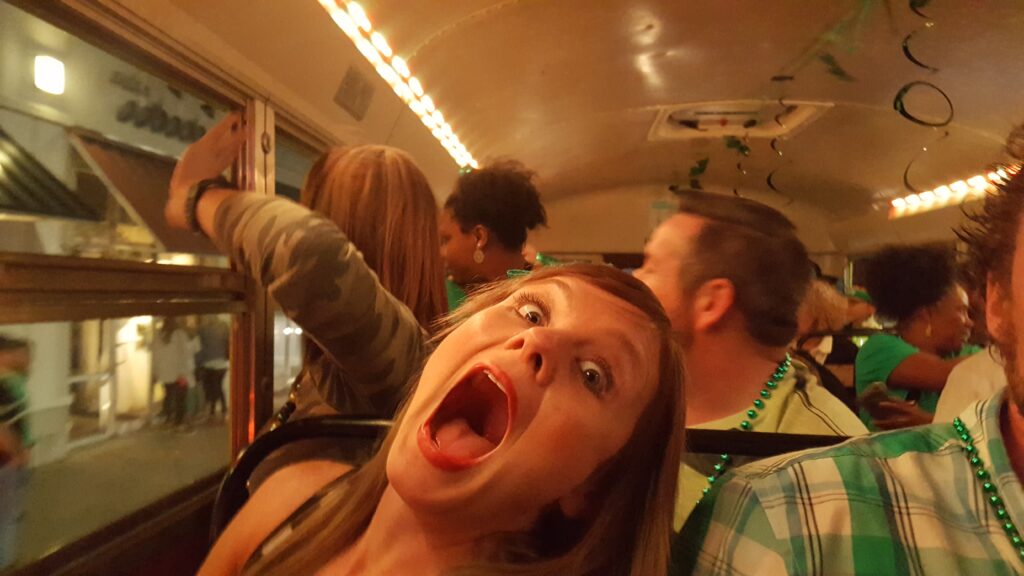 Want to surprise your loved one with an unforgettable celebration? Imagine their reaction when they step onto a party bus filled with their closest friends and family, with a live rock band playing their favorite tunes. The energy and excitement in the air are palpable as the bus heads to a secret destination. After the initial shock, take them to one of Atlanta's hidden gems, Three Taverns Craft Brewery. The cozy and inviting atmosphere pairs perfectly with the delightful anticipation of the evening ahead.
2. Transportation To and From a Concert Venue: 
Heading to a concert with friends? Make the journey part of the fun! Our party bus will transport you and your crew to the concert venue in style, with live music and the BYOB policy ensuring the party starts even before you arrive at the show. Picture yourself belting your favorite songs and the live band on the bus. After the concert, continue the festivities at The Masquerade, a historic live music venue and bar where you can keep the music vibes alive and reminisce about the incredible night.
3. Birthday Party: 
Celebrate your birthday in style aboard our rocking party bus. Invite your friends, bring your favorite drinks, and enjoy a live band performance while cruising through Atlanta's streets. The pulsating beats and dancing lights create an ambiance that's hard to match. It's a birthday bash like no other! To add to the festivities, make sure to include a visit to SweetWater Brewing Company, a true Atlanta gem known for its iconic brews and lively ambiance. Combining friends, music, and craft beer sets the stage for an unforgettable celebration.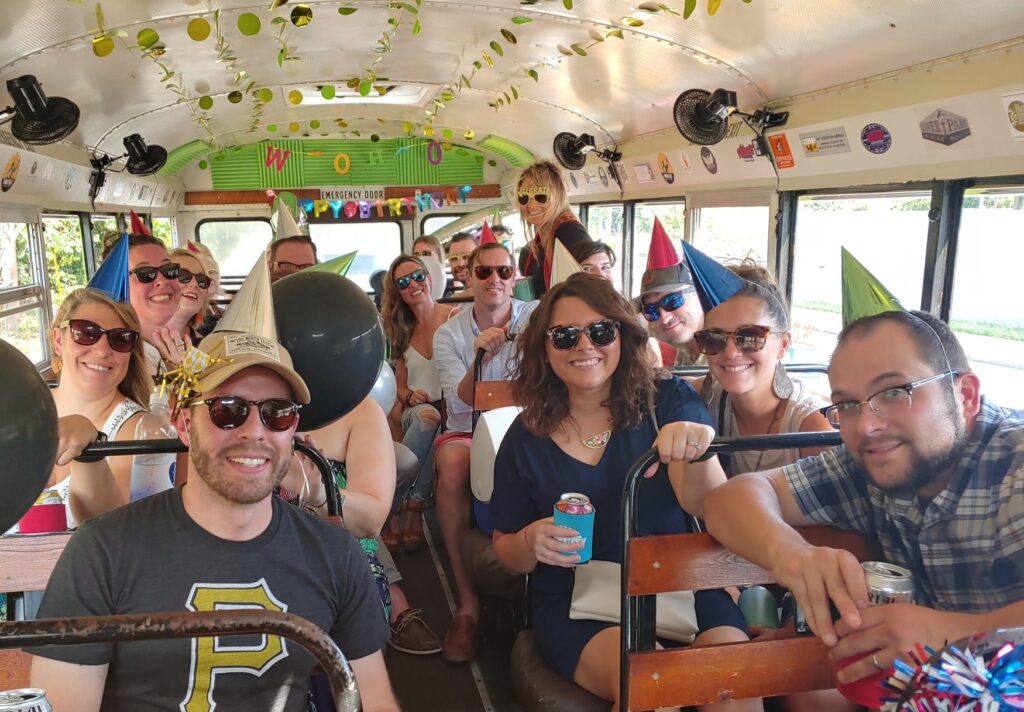 4. Milestone Birthday Party: 
Turning a significant age deserves an epic celebration. Whether it's the big 3-0, 4-0, or beyond, our party bus offers the perfect setting for a milestone birthday party. As you board the bus, the live rock band welcomes you with a personalized rendition of your favorite song. Enjoy the live rock band, dance floor, and unforgettable atmosphere as you commemorate this special moment. For an experience that stands out in its uniqueness, make your way to Biggerstaff Brewpub. This brewery is renowned for its inventive and richly flavored beers. It is an ideal spot for raising a glass to life's milestones.
5. Kids Birthday Party: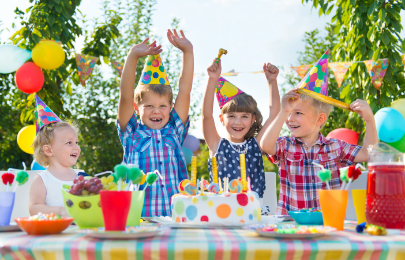 Even the little ones can have a blast on our party bus! Customize the experience with children's music, games, and decorations, ensuring a fun and welcoming birthday celebration for your child. As the bus sets off, the joyful sounds of children's laughter fill the air, and the young ones are captivated by the vibrant lights and engaging atmosphere. Plus, with our professional drivers, safety is always a top priority. To make the party even more memorable, consider a stop at Piedmont Park, a family-friendly destination offering a range of outdoor activities and open spaces where the kids can play and enjoy themselves while the adults relax and share in the festivities.
6. Family Reunion: 
Gather your extended family for a reunion they'll talk about for years. Our party bus is spacious enough to accommodate large groups, and our unique features will keep all generations entertained. From grandparents to grandkids, everyone will have a blast. As the bus rolls along, family members catch up on each other's lives, and the generational gap disappears. Create a lasting memory by including a visit to New Realm Brewing Company in your plans. This venue welcomes a wide range of visitors, offering creative brews designed for the adult crowd and a tempting selection of food that's sure to bring joy to the entire family. The expansive patio overlooking the BeltLine is the perfect spot for creating new memories together.
7. Bachelorette Party: 
Ladies, get ready for a wild ride on our party bus for your bachelorette party! Dance, sing, and celebrate with your besties while enjoying craft beers and the live rock band. The pre-wedding jitters melt away as the music blares and the laughter echoes through the bus. Keep the party going by visiting Ladybird Grove & Mess Hall, a trendy bar with an outdoor space perfect for mingling and celebrating your bridal party. The fairy lights and rustic décor create a charming ambiance that complements the joyous occasion.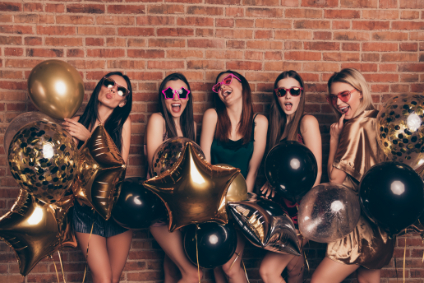 8. Bachelor Party: 
Guys, don't worry – we've got you covered too. Our party bus offers an epic setting for your bachelor party. Cruise around Atlanta with your friends, enjoying the music, drinks, and fantastic atmosphere. The banter and camaraderie among the group are infectious, and the competitive games on board bring out everyone's inner child. Take the fun up a notch by stopping at Ormsby's, a multi-level bar featuring games like bocce, pool, and darts to keep the party competitive and entertaining. The high-spirited atmosphere keeps the excitement going as you celebrate the groom's upcoming journey into marriage.
9. Prom Transportation: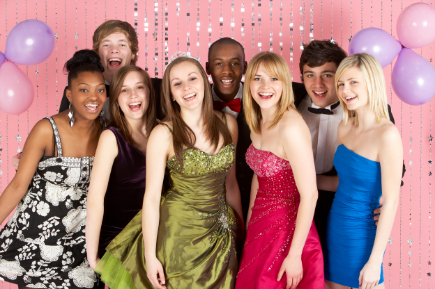 Make your prom night memorable by arriving in style on our party bus. No need to worry about driving or parking – our experienced drivers will ensure you get to and from the venue safely. The anticipation and nervous energy among the prom-goers create an atmosphere of pure excitement. Extend the prom experience by visiting The Painted Duck, a sophisticated gaming bar with duckpin bowling and other unique activities that will keep the prom excitement going strong. The variety of games adds an element of fun and friendly competition to the night, allowing the prom memories to continue in a relaxed and enjoyable setting.
10. Corporate Events: 
Looking for a unique way to treat your employees or clients? Our party bus is the perfect setting for corporate events. Build team camaraderie or impress your clients while enjoying live music and craft beers. The lively conversations and shared laughter create a sense of unity among colleagues, fostering a stronger sense of teamwork. After the corporate activities, head to Ponce City Market, a vibrant food hall and entertainment complex that offers a variety of dining and entertainment options to suit everyone's preferences. The diverse culinary choices and urban ambiance provide the perfect backdrop for discussions and connections beyond the office environment.
11. Brewery Tour: 
We can't forget our specialty – brewery tours! Explore Atlanta's vibrant craft beer scene while riding in our state-of-the-art party bus. Guided by our skilled drivers, you'll embark on a journey to the finest breweries and vibrant dive bars, guaranteeing both safety and enjoyment. Launch your adventure at the heart of innovation, Monday Night Brewing's Garage, where experimental brews blend seamlessly with a warm ambiance, laying the foundation for an entire day of brewery exploration. The sense of camaraderie shared by beer aficionados, complemented by the distinct flavors offered by each brewery, forms an experiential voyage that will be treasured by those who adore beer.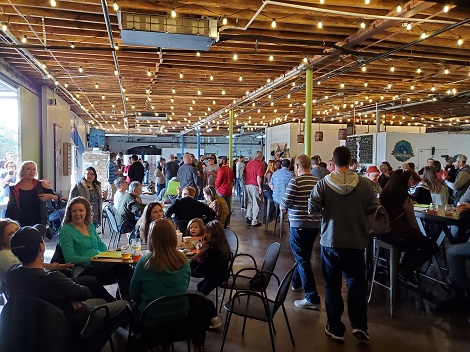 Why Choose Rockin Road Trip?
Our commitment to providing unforgettable experiences sets us apart. With state-of-the-art sound and lighting systems, live rock bands, and a BYOB policy, our party bus is the ultimate party venue on wheels. Our experienced drivers ensure your safety, and our competitive rates make the experience affordable.