You may have seen the Big Green Bus in the city but did you know it's available for road trips on the north side of ATL?? Well, now you do! 🙂
The Topside Tap Trail (TTT) runs south to north from Sandy Springs to Alpharetta — a thirty minute drive, end to end but WHY would you ever take a chance on driving when you can PARTY your way from spot to spot???
And best of all you customize all the deets for your road trip in 5 EASY STEPS… A 3hr PARTY with Music, Beer & a Busload of Fun!!!
1: WHEN IS YOUR ROAD TRIP?
The Big Green Bus is available 7 days a week but there's something special about SATURDAYS bcuz there's only four of them each month so they go fast! Choose the popular Day Drinking (4:30-7:30) or the After Dark (8:00-11:00) & think about which lucky road trippers you'd like to invite!
2: WHAT SIZE IS YOUR GROUP?
Wanna celebrate a special occasion in a new & unforgettable way? Or maybe just celebrate a memorable weekend with a group of friends!? To be sure your road trip is private, rent the full bus (34 seats). Or, if you have a smaller, more intimate group (up to 17) just rent half of the bus.
3: WHO DOESN'T LOVE MUSIC?
We think it's sooo special to watch a live band perform just for you but if you prefer a playlist, that works too! Either way, the music coming through our sound system plus the BYOB in your hand just adds to the experience!
4: WHERE TO PICK-UP/DROP-OFF?
Think of a spot with ample parking where your road trippers can comfortably leave their cars for several hours. We suggest a bar or maybe your house?! It's always a good idea to eat something before the road trip so you may want to keep that in mind but you do you!
5: WHICH BREWERIES TO VISIT?
Choose two of the following & they'll welcome you with discounts on your brewskis!!
Alpharetta
Roswell
Sandy Springs
No matter how or where or when, YOUR PARTY WILL BE AMAZING & we guarantee it. So let's start planning! After the stress of the past 2 years, don't we all deserve a little celebration???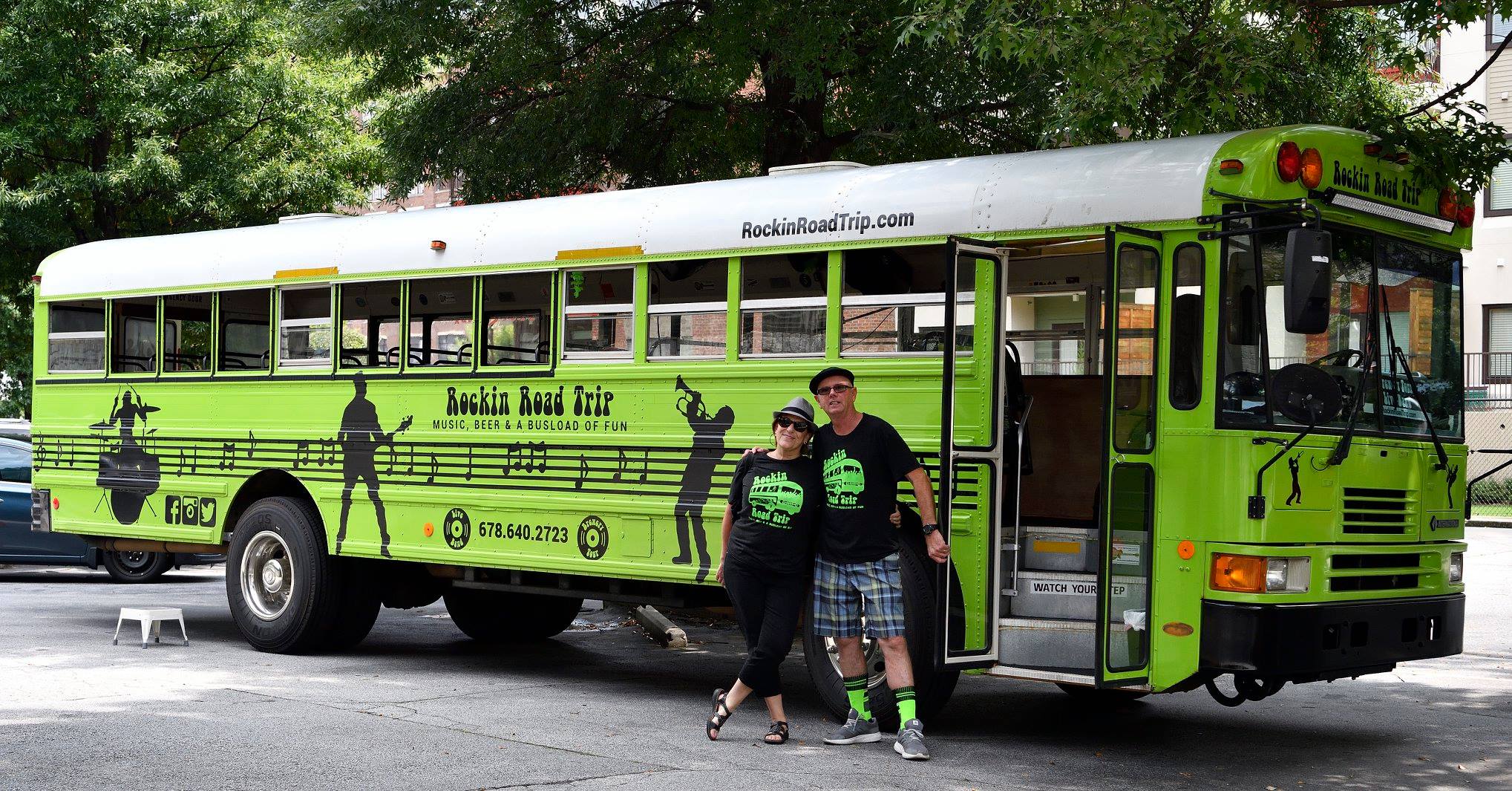 NOTE: The Topside Tap Trail (TTT) is a marketing promotion & all attendees accept full responsibility for their consumption & their actions on any road trip along the TTT.